Welcome Students!
No matter where you are in your journey of life, you are welcome here at FACTALLMADGE! It is our mission for the church building to be a refuge as the house of God and the church body to be like family. Here, you are only a visitor once. Every time we come together, we desire to experience a genuine connection to the one, true, living God!
Sunday: 10:00 am, 6:30 pm
Our Youth Pastor
Rev. Christian Bulgrin is the Youth Pastor of FAC Youth Students. He assumed the role in 2016. Within his ministry of youth pastoring, he additionally has served as Section One Youth Director for 3 years. Within in this year, he retired from Section One Youth Director and humbly accepted the position of Ohio Youth Secretary for the Ohio Youth Division of UPCI.
God has blessed Rev. Bulgrin with his calling, but one of his greatest blessings is his new bride, Sis. Kalyx Bulgrin. They
married on August 5, 2017. Together, they are leading FAC Youth to new levels and revival with passion and a vision from The Lord.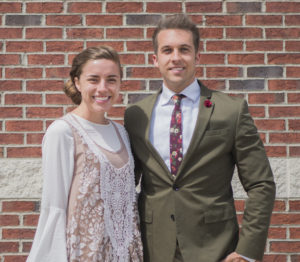 Youth Pastor
Upcoming Events
March 20th – FAC Youth Share Night
One Wednesday a month, its a great time to hear what the students have to say. A few students are chosen to speak to their peers. Whether they share their testimony, lead prayer, or speak a keynote, our students have a voice – we want them to use it for Jesus!
March 27th – United Service
United service will start in the FAC Youth Center. This is a monthly service designed and geared toward young students. Our students look forward to this service every month as they pursue The Lord together.
March 29th – Friday Night Live
We encourage all students to come out to Friday Night Live. There are games, food, and lots of laughs. This event is designed to help students get to know each other in a fun, relaxed and casual atmosphere. It's an awesome event to go to on a Friday night!